Who are all these people (and where did that dog come from) ???

Gantzer Family Reunion 1999

         Outer Banks, North Carolina

                June 26, 1999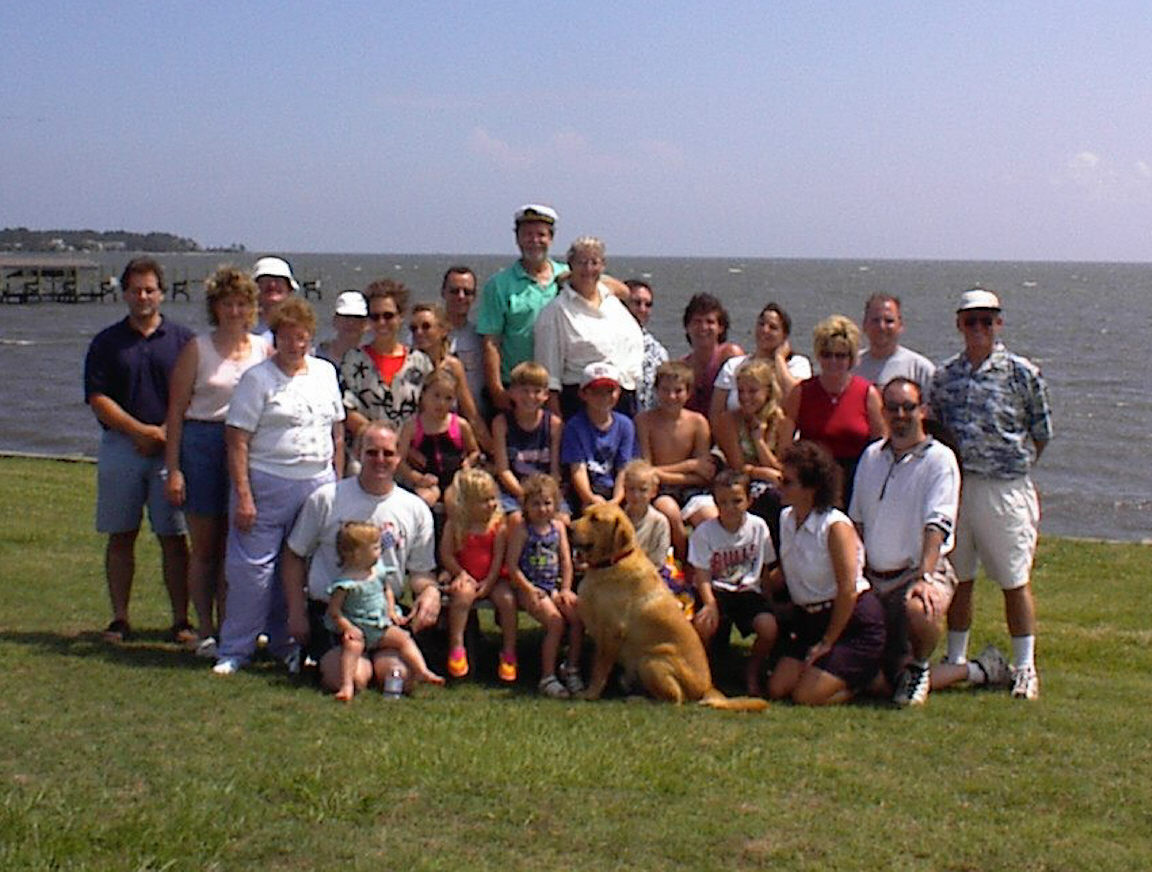 The 1999 Family Reunion was a huge success!

Held at "The Ole Swimmin' Hole" on Roanoke Island on the Outer Banks of North Carolina, family and friends of Bob, Don, and Jerry (the "elders") gathered from across this great land to enjoy spectacular beach weather and each others company.

Bob and his family traveled from Columbus, Ohio; Don and his family from Virginia and the Washington D.C. area; Jerry and his family from Dallas, Texas, and Cincinatti, Ohio.

BBQ pork(Carolina style), baked beans, potato salad, and banana pudding were on the menu ... everyone seemed to have their fill... with enough left over to feed the stragglers who stayed in Nags Head for a week!

Activities included beach (of course), swimming pool, crab hunting, camp fire, fishing (little success), and viewing the historic Cape Hatteras Lighthouse move.